A special place
for special kids
The Miracle League gives everyone the chance to play baseball. The league provides the opportunity for all children to play organized baseball, regardless of ability. Kids with special needs put on uniforms, make plays in the field and round the bases – just like their peers in other leagues.
Miracle League baseball is played on a custom-designed field featuring a cushioned, rubberized, completely flat surface to prevent injuries and allow access for the visually impaired and those in wheelchairs. All areas of the field, including the dugouts and restrooms, are universally accessible.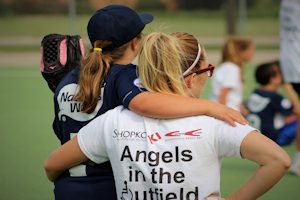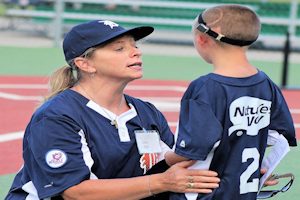 24

May

2019

The Miracle League of Green Bay is entering their 14th season this year. Opening day commences June 1st 2019 at…
Latest news
Check in to find out what's happening with Miracle League… including weather updates. If it's happening, you'll find it here.
Miracle League spirit apparel will once again be sold on opening day. Apparel is not sold throughout the season so if you're interested in purchasing spirit wear for our 2019 season please visit our apparel table on June 1st. Thank you all in advance.
Miracle League-2019 Apparel
Read more
All Families: Both Gandrud and Broadway Automotive are again supporting the Miracle league in multiple ways. Each sponsors a team in the league. In addition both dealers will be awarding our league with a $500 donation in equipment for the league. They will also donate $25 for each test drive that is done from now until Memorial day. This could result in an additional $500 for the Miracle league from each dealer. I have an assignment for you. Please go to either Broadway Automotive or Gandrud (or both) and ask to test drive the Chevy vehicle of our choice. Let them know you are doing this as part of the Miracle league of Green Bay promotion so that we get credit for the test drive. You are under no obligation to buy a vehicle. The sales staff are familiar with the program. So get your family together and take a test drive for the benefit of the Miracle league. Do it now so you don't forget Broadway automotive is located on Ashland Ave Gandrud is on the east side on Auto Plaza drive. Gary Rogaczewski Executive Director
Read more