A special place
for special kids
The Miracle League gives everyone the chance to play baseball. The league provides the opportunity for all children to play organized baseball, regardless of ability. Kids with special needs put on uniforms, make plays in the field and round the bases – just like their peers in other leagues.
Miracle League baseball is played on a custom-designed field featuring a cushioned, rubberized, completely flat surface to prevent injuries and allow access for the visually impaired and those in wheelchairs. All areas of the field, including the dugouts and restrooms, are universally accessible.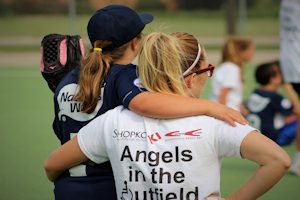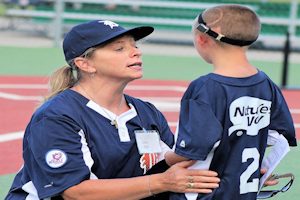 Latest news
Check in to find out what's happening with Miracle League… including weather updates. If it's happening, you'll find it here.
Good afternoon. I'm excited to announce that the Miracle League of Green Bay was chosen to participate in this years Give BIG Green Bay non profit fundraiser event.  The 2020 event takes place on February 18th at 12:00 PM and ends on February 19th at 12:00 PM so mark your calendars! More information about this exciting opportunity will be posted soon.
Read more
Happy New Year to all of our Miracle League families, coaches and other volunteers. Registration on our website for the 2020 season is now open. 2020 marks the 15th season of baseball for the Miracle League of Green Bay and we plan on celebrating the success of the past 15 years with all of you. Parents please remember that at least one parent must be registered in our database when you register your child. This is in case of emergency or in the event you are needed as a back up on the field. For all other Volunteers, anyone who participates on the field is required to be registered in our database for insurance purposes, even if you're only participating for one game. Please also remember to add details in the comment section of your registration if you have special requests such as, you're a parent back up, you want to be assigned to a specific player, specific team or if you're registering to do a specific job, like umpiring etc. It really helps speed up the process when we know in advance what your preferences are. Now would also a great time for parents and volunteers alike to review the rules set in place by the league and to go over the simple requirements set out for all players and volunteers in order for them to participate. Being informed helps everyone start the season off in a positive manner and also helps eliminate any confusion. The number one rule to participate continues to be: No shirt, no shoes - No play. Uniforms and athletic shoes must be worn by all players and volunteers on the field. Thank you all in advance for your cooperation. Gary, Paul and I are all looking forward to another great season and can't wait to hear those famous words "Play Ball" which will be spoken on Saturday June 6th, 2020 at 8:30 AM. See you there!
Read more