A special place
for special kids
The Miracle League gives everyone the chance to play baseball. The league provides the opportunity for all children to play organized baseball, regardless of ability. Kids with special needs put on uniforms, make plays in the field and round the bases – just like their peers in other leagues.
Miracle League baseball is played on a custom-designed field featuring a cushioned, rubberized, completely flat surface to prevent injuries and allow access for the visually impaired and those in wheelchairs. All areas of the field, including the dugouts and restrooms, are universally accessible.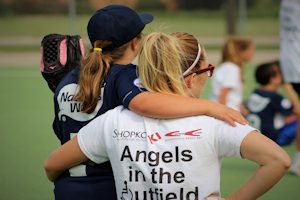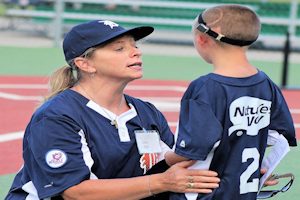 Latest news
Check in to find out what's happening with Miracle League… including weather updates. If it's happening, you'll find it here.
𝐒𝐚𝐯𝐞 𝐭𝐡𝐞 𝐝𝐚𝐭𝐞:
Zambaldi Beer
is supporting
Miracle League Of Green Bay
. We hope to see you on Wednesday, March 29th!
Pints with a Purpose is Zambaldi Beer's program to give back to our community. A local non profit is selected and $1 from every pint, flight, to-go growler or to-go 6 pack sold that day will be donated.
Read more
The clock is ticking...registration closes in one week.
The season will start on June 3rd (opening day) and end August 5 (closing ceremonies). A total of 10 games will be played weekly on either Tues/Weds/Thurs. No games are played the week of July 4th.
If you have any questions, or need help registering, please send us an email at gary.rogaczewski@gmail.com
Read more