A special place
for special kids
The Miracle League gives everyone the chance to play baseball. The league provides the opportunity for all children to play organized baseball, regardless of ability. Kids with special needs put on uniforms, make plays in the field and round the bases – just like their peers in other leagues.
Miracle League baseball is played on a custom-designed field featuring a cushioned, rubberized, completely flat surface to prevent injuries and allow access for the visually impaired and those in wheelchairs. All areas of the field, including the dugouts and restrooms, are universally accessible.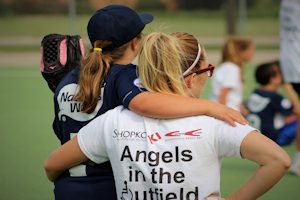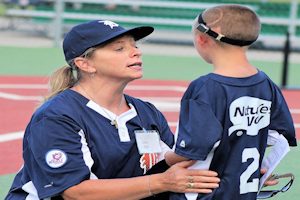 Latest news
Check in to find out what's happening with Miracle League… including weather updates. If it's happening, you'll find it here.
Need some new Miracle League gear for the 2018 season? Check out this year's lineup of apparel and fill out your order form. The ordering deadline is on opening day, June 2, so don't forget to bring your completed form with you. See you at Resch Miracle Field!
Read more
**ATTENTION FAMILIES AND BUDDIES!** Lisa Malak from WFRV TV- Local 5 Live would like to do a preseason interview with some of our players, show the improvements done on our playground, discuss our record enrollment and interview Paul about our upcoming season. The date is May 29th from 8:15 AM to approximately 10:00 AM. It would be similar to our last event but with a later start. We would need players and Buddies to be at the Ballpark to play a mock baseball game. They would then choose random players to interview while recording the others playing on the field. I understand that many of our players are still in school but if I have enough players who are available then it would be a wonderful way to promote the Miracle League, show our kids in action and share our recent park upgrades. Coaches you are always welcome to join us as it wouldn't be the same without at least a couple of our Coaches. Last year both Tia and Jan were able to make it and it was a lot of fun. Anyone who is interested would have to let me, Shelly Curran, know either through Facebook, text 920-713-6562 or email at scurran2001@gmail.com, before Monday! I would also ask that if you commit, you show up. Thank you all in advance! Let's make this happen!! 👍 😊
Read more