A special place
for special kids
The Miracle League gives everyone the chance to play baseball. The league provides the opportunity for all children to play organized baseball, regardless of ability. Kids with special needs put on uniforms, make plays in the field and round the bases – just like their peers in other leagues.
Miracle League baseball is played on a custom-designed field featuring a cushioned, rubberized, completely flat surface to prevent injuries and allow access for the visually impaired and those in wheelchairs. All areas of the field, including the dugouts and restrooms, are universally accessible.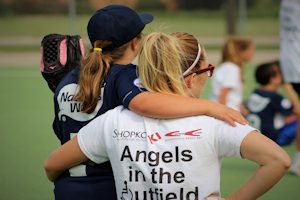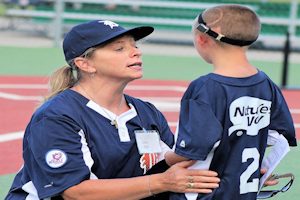 Latest news
Check in to find out what's happening with Miracle League… including weather updates. If it's happening, you'll find it here.
Thank you to the Ashwaubenon Cheerleading Team for visiting us last week and showing us their amazing routines. It was so much fun to have you at the ballpark and we hope to you back again soon!
Read more
Mark your calendars for August beginning at 11:00 AM for the Miracle League of Green Bay game against the Green Bay Booyah's. Information is on the attached flyer. Afterward everyone gets to watch the Booyah's take on Dock Spiders! All players will receive a free hat with their admission! Get your tickets soon!
Miracle League Green Bay August 8th Players Families & Friends
Read more