A special place
for special kids
The Miracle League gives everyone the chance to play baseball. The league provides the opportunity for all children to play organized baseball, regardless of ability. Kids with special needs put on uniforms, make plays in the field and round the bases – just like their peers in other leagues.
Miracle League baseball is played on a custom-designed field featuring a cushioned, rubberized, completely flat surface to prevent injuries and allow access for the visually impaired and those in wheelchairs. All areas of the field, including the dugouts and restrooms, are universally accessible.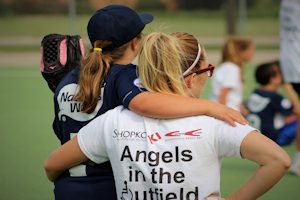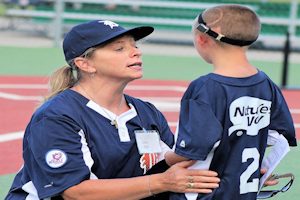 Latest news
Check in to find out what's happening with Miracle League… including weather updates. If it's happening, you'll find it here.
Another great season of Miracle League baseball will be starting soon and registration for the 2022 season is off to a great start. Please remember that registration closes for players on April 1st, 2022 but is open for volunteers throughout the season. Watch for updates about important dates which should start being posted in the near future. A couple of dates to add to your calendar right now are: Opening day will be on Saturday June 4th this season and any child 4 to 19 on or after June 4th is eligible to play. There are no games the week of July 4th. Closing ceremonies will be held on August 6th.
Read more
Registration is now open! Players have from now until April 1st 2022 to get registered in order for them to participate during the 2022 season. Once registration closes, it can't be reopened. Parents remember that you must be registered as well. Thank you all for your cooperation.
Read more