A special place
for special kids
The Miracle League gives everyone the chance to play baseball. The league provides the opportunity for all children to play organized baseball, regardless of ability. Kids with special needs put on uniforms, make plays in the field and round the bases – just like their peers in other leagues.
Miracle League baseball is played on a custom-designed field featuring a cushioned, rubberized, completely flat surface to prevent injuries and allow access for the visually impaired and those in wheelchairs. All areas of the field, including the dugouts and restrooms, are universally accessible.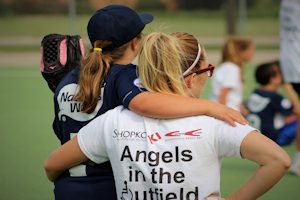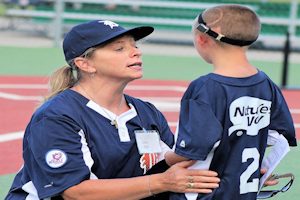 Latest news
Check in to find out what's happening with Miracle League… including weather updates. If it's happening, you'll find it here.
Attention Miracle League families. June 25th thru 27th will be "Chevy White Out" week at the ballpark. We'll be giving out Chevy T Shirts to everyone in attendance to create a "White Out" effect as a show of appreciation for their generosity. T Shirts will be available in the concession area in a variety of styles and sizes. If you'd like more information about this week long event please see Gary.
Read more
Parents please remember to get your ticket requests for the "Miracle League Day At The Park" Timber Rattler event in to Steve Jossart as early as possible. This will be a fun event and our players will have an opportunity to show off their team uniform on the field during the National Anthem. Thank you all in advance.
Read more