A special place
for special kids
The Miracle League gives everyone the chance to play baseball. The league provides the opportunity for all children to play organized baseball, regardless of ability. Kids with special needs put on uniforms, make plays in the field and round the bases – just like their peers in other leagues.
Miracle League baseball is played on a custom-designed field featuring a cushioned, rubberized, completely flat surface to prevent injuries and allow access for the visually impaired and those in wheelchairs. All areas of the field, including the dugouts and restrooms, are universally accessible.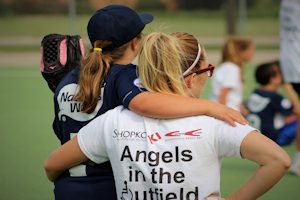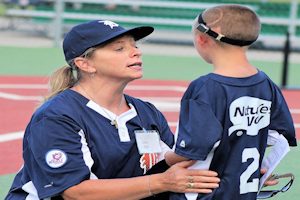 Latest news
Check in to find out what's happening with Miracle League… including weather updates. If it's happening, you'll find it here.
Click and
download
the image below for this year's player schedule.
Read more
𝗦𝗮𝘃𝗲 𝘁𝗵𝗲 𝗗𝗮𝘁𝗲: 𝗕𝘂𝗱𝗱𝘆 𝗧𝗿𝗮𝗶𝗻𝗶𝗻𝗴 𝟮𝟬𝟮𝟯
Location
: Miracle Field (1900 Libal St; Green Bay, WI)
𝘈𝘵𝘵𝘦𝘯𝘥𝘢𝘯𝘤𝘦 𝘪𝘴 𝘳𝘦𝘲𝘶𝘪𝘳𝘦𝘥 𝘧𝘰𝘳 𝘯𝘦𝘸 𝘰𝘳 𝘧𝘪𝘳𝘴𝘵-𝘵𝘪𝘮𝘦 𝘣𝘶𝘥𝘥𝘪𝘦𝘴. If you were a buddy last year, you do
not
need to attend.
If there are Player Buddies who need a new shirt
, please stop in during one of these training sessions.
For new buddies, our Volunteer Coordinator, Mel, will be contacting you in May to sign-up for one of the following sessions:
May 16 @5:30PM
May 18 @5:30PM
May 23 @5:30PM
May 31 @5:30PM
June 1 @6:00PM
Read more